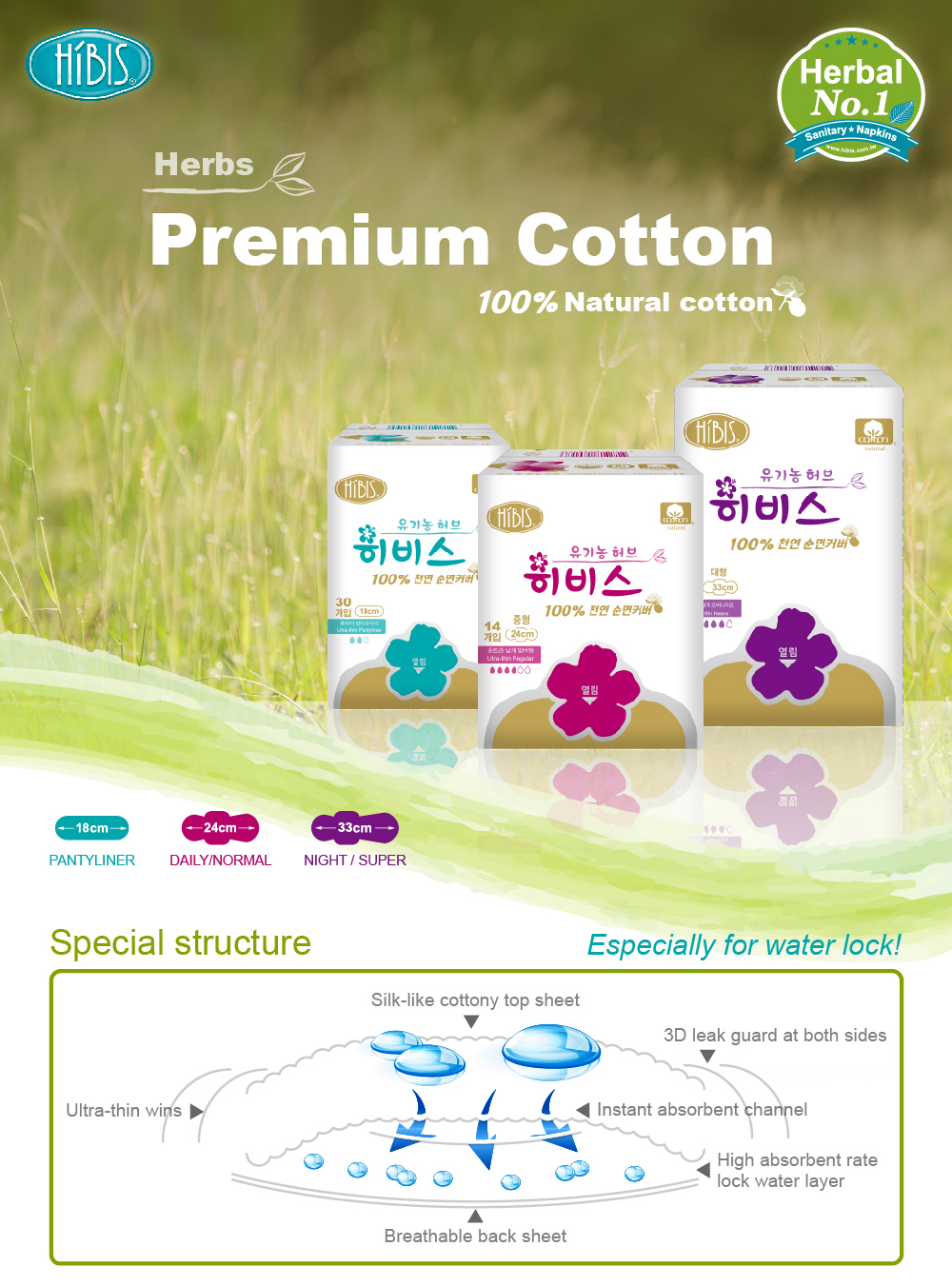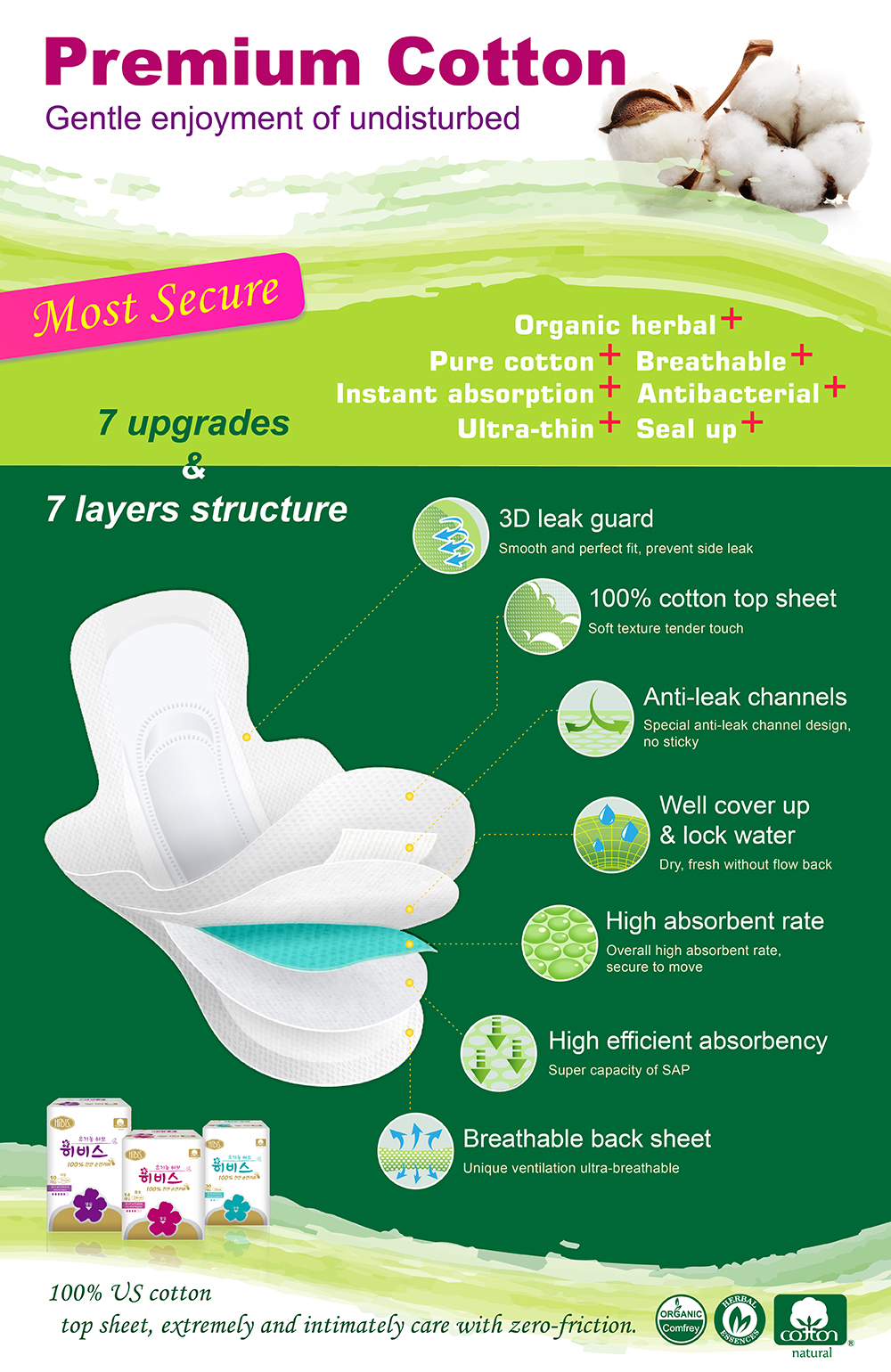 HIBIS Herbal Sanitary Napkins~ Premium Cotton
~Low Sensitivity, Antibacterial & Breathable. A Tender Enjoyment Without Disturbance~
★ MAIN FEATURES of HIBIS Premium Cotton Herbal Sanitary Napkins:
【Pure cotton+】:100% US cotton top sheet, extremely and intimately care with zero-friction.
【Organic herbal+】:Enriched with organic lithospermum extract and herbal extracts of aloe, peppermint and german chamomile.
(1) Organic lithospermum: Mild and antibacterial, eventually strengthen the skin's resistance to reoccurring discomforts.
(2) German chamomile:Reduce allergy & neutralize the odor.
(3) Peppermint:Cool and fresh, reduce hot and stuffy feeling.
(4) Aloe:Moisturizing the skin, forming an invisible protection.
【Antibacterial+】:Low sensitivity antibacterial formula, SGS laboratory sterilization tested.
【Breathable+】:Premium breathable back sheet with fine ventilation, give you a long-lasting clean and dry feeling.
【Ultra-thin+】:Ultra-thin napkin of 1mm fits body curvature that makes you forget about its' existence.
【Seal up+】:Packed in an easy re-openable aluminum foil bag, which keeps the pads dry and avoid direct sunlight. Preserves the efficacy of the herbal extract.
★ MERCHANDISE RELATED INSPECTONS & ASSURANCES of HIBIS Premium Cotton Herbal Sanitary Napkins:
1. National Quality Assurance Golden Award.
2. SGS Laboratory Sterilization Test Report.
3. Inspection Report from Bureau of Standards Metrology Inspection.
4. Products Liability Insurance of Ten Millions New Taiwan Dollars of Shinkong Insurance Co., Ltd..
5. ISO9001 International Quality Certified Manufacture Factory.
★ CAUTIONS:
1. To avoid suffocation, please keep the plastic bags out of reach of babies and children.
2. Please store the herbal sanitary napkins in a cool dry place.